Description.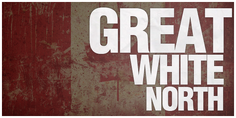 Great White North is the top guild in Canada, run the numbers:
The highest level
The top ELO players in Canada
The most active members.
No other Canadian guild comes close. So if you are looking for a top Canadian guild, look no further. We accept all levels but you must have a Canadian flag to join.
Great White North is proud to announce the introduction of its Trade Center. Members can now rent out full decks or buy individual cards at a discount.
This guild is the pinnacle of success for Canadian players. The best of the best will be gathered here to show the world Canada has the greatest players in this game. There are no excuses, victory is the only way, others will watch on as we take the spot light.
We say about, not A boot
Zed not Zee
We play hockey
We know how much a Tim Hortons coffee costs after taxes
We live in houses, not Igloos
Our money is colo-U-rful because it's better that way
And Canadian beer is superior to all
But most importantly, we dominate Urban Rivals, we win graciously, and if we lose, we do so as champions.
Current Guild events:
Great White North Forever
Guild Admins and Founder.
Founder: GWN Matrix.
Admin: GWN-Syrup.
Admin: theKFCguy
Admin: flashback81
Admin: GWN-Zyndos
Admin: GWN Bamsdaddy
Admin: kaleidoskope
Admin: GWN Asmodeus

Previous admins
Link to the guild.
Ad blocker interference detected!
Wikia is a free-to-use site that makes money from advertising. We have a modified experience for viewers using ad blockers

Wikia is not accessible if you've made further modifications. Remove the custom ad blocker rule(s) and the page will load as expected.