Background
As it's the only place where the giant nuts, used for the MegaNutz chocolate bars, grow, the land of Hawk's ancestors was bought up for peanuts by Zlatar, who then kicked out all its inhabitants. And all this under the watchful eye of corrupt politicians. Disgusted by what he saw, Hawk joined the Sentinel to fight against injustice and to beat the hell out of Nutty, the mascot of the MegaNutz.
Advantages & Disadvantages
Advantages:
Disadvantages:
Trivia
Both his artwork and his bio are based off Chief Bromden from the well-known novel, One Flew Over the Cuckoos Nest.
He could also be based off of Duncan of the Cheysuli whose lir(shapeshifting animal) was a hawk. The Cheysuli once reined over a great land they had called home, but then were forced to give it up to the Homana,(in this case the Uppers) who soon cast the Cheysuli out.
Card Artwork
LV 3.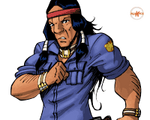 LV 4.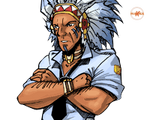 LV 5.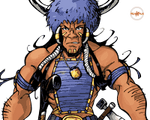 Full Artwork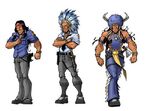 Promo background - duel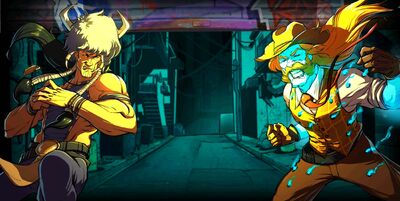 Ad blocker interference detected!
Wikia is a free-to-use site that makes money from advertising. We have a modified experience for viewers using ad blockers

Wikia is not accessible if you've made further modifications. Remove the custom ad blocker rule(s) and the page will load as expected.