Background
As a designer of way out, unusual clothes, Lolly left her small home town for Clint City in the hope of seeing her career take off. After months of struggling, she was just about to give up when she met the Junkz. Of course, they can't pay her but at least they really dig her style.
Advantages & Disadvantages
Advantages:
She has a solid 7 power.
Her ability reduces the opponent's damage by 2 with a low min of 1.
Her bonus gives her 8 attack, which helps in low pill fights.
Disadvantages:
Her damage of 3 is somewhat low.
Trivia
Lolly's name is a slang term for lollypop which she is shown holding in all her pics.
Lolly's name is also based on the Lolita fashion, in which she dresses as one in her forms.
Card Artwork
Full Artwork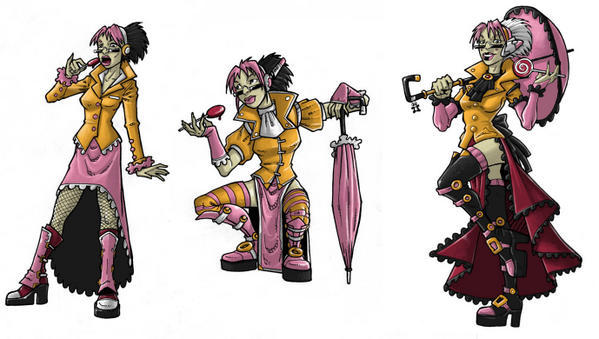 Ad blocker interference detected!
Wikia is a free-to-use site that makes money from advertising. We have a modified experience for viewers using ad blockers

Wikia is not accessible if you've made further modifications. Remove the custom ad blocker rule(s) and the page will load as expected.