Background
With her natural skills as a thief, Mindy could have easily joined the Montana but when she met Ottavia and Rosa she got the distinct impression that neither of them took her seriously. To get her own back for this distinct lack of consideration, she now takes enormous pleasure in helping herself to the cash register at Borgia's Palace.
Advantages & Disadvantages
Advantages:
Disadvantages:
Trivia
Card Artwork
LV 1.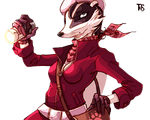 LV 2.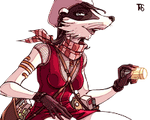 Full Artwork
LV 1.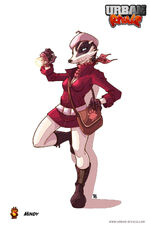 LV 2.
Ad blocker interference detected!
Wikia is a free-to-use site that makes money from advertising. We have a modified experience for viewers using ad blockers

Wikia is not accessible if you've made further modifications. Remove the custom ad blocker rule(s) and the page will load as expected.