Background
This year the competition was stiffer than ever! But Stella won it by several cosmic miles over her stunning rivals, Tsubame and Isatis. And it was without a doubt her beautiful voice that stole the show...
Advantages & Disadvantages
Advantages:
Her base power is 7, which is good for a 5*.
Her base damage is 6, which is also good.
Her ability removes 8 attack from your opponent, which helps in low-pill fights.
The clan bonus also removes 8 attack from your opponent, which means if both her bonus and ability are activated, you can remove up to 16 attack from your opponent.
She is strong against SOA, since she can still rely on her bonus.
She is also strong against SOB, since she can rely on her ability.
Disadvantages:
The minimum for her ability is 11, which is very high (only in consideration if her bonus, which helps with the high minimum, is cancelled), meaning you may have to pill with her if you want her to win.
Her main weakness are all-stops, since she must rely on her base power to win.
She is a 5*, so she takes up a lot of room in your deck.
She has competition from the other 5* in Sakrohm.
Trivia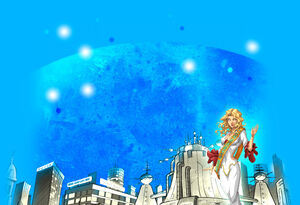 Card Artwork
LV 5.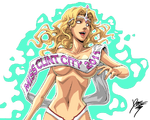 Full Artwork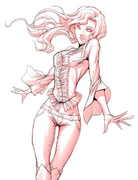 Ad blocker interference detected!
Wikia is a free-to-use site that makes money from advertising. We have a modified experience for viewers using ad blockers

Wikia is not accessible if you've made further modifications. Remove the custom ad blocker rule(s) and the page will load as expected.