Background
The greatest warrior in the history of the Golden Mountain Monastery was resting peacefully in his tomb until Ielena cast a wicked spell that drove him from his place of rest. She then presented him with a cursed pendant that turned him into a zombie at the beck and call of the Clan.
Missions
Nightmare Come True II: Win 20 rounds with Oshitsune (20/11/2010 - 19/12/2010)
Advantages & Disadvantages
Advantages:
Disadvantages:
Trivia
Card Artwork
LV 4.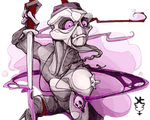 Full Artwork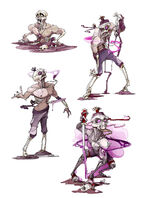 External links
Ad blocker interference detected!
Wikia is a free-to-use site that makes money from advertising. We have a modified experience for viewers using ad blockers

Wikia is not accessible if you've made further modifications. Remove the custom ad blocker rule(s) and the page will load as expected.