Background
When Don wants to get rid of someone and be sure people know about it, he calls on Paolo. He can then be certain that not only will the unlucky individual be scattered into thousands of tiny pieces but also that everyone will hear about it and learn their lesson. And if innocent people get in the way, well that's all just part of the hazards of business.
Trivia
Card Artwork
LV 1.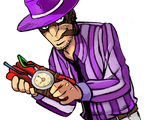 LV 2.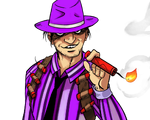 LV 3.
Full Artwork
Ad blocker interference detected!
Wikia is a free-to-use site that makes money from advertising. We have a modified experience for viewers using ad blockers

Wikia is not accessible if you've made further modifications. Remove the custom ad blocker rule(s) and the page will load as expected.