Background
Scubb's life changed radically when Naliah , the queen of the Aquanis, cast a spell condemning anyone who stole her treasure to a life under water. Since then, Scubb has spent his time swimming around the Piranas' boat gradually turning into a sea creature. And all that for a rubbishy old, gold-plated trident and a miserable, silver statuette… Not such a great trade-off!
Missions
Sea Creature: Win 25 rounds with Scubb
Advantages & Disadvantages
Advantages:
Disadvantages:
Card Artwork
LV 4.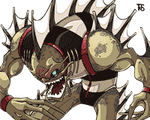 Full Artwork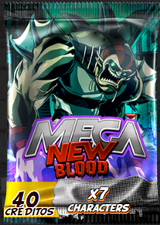 Trivia
He appears () in the new version of Urban Rivals in Acute Games. Too he appears in the pack Mega New Blood.
Ad blocker interference detected!
Wikia is a free-to-use site that makes money from advertising. We have a modified experience for viewers using ad blockers

Wikia is not accessible if you've made further modifications. Remove the custom ad blocker rule(s) and the page will load as expected.