Ad blocker interference detected!
Wikia is a free-to-use site that makes money from advertising. We have a modified experience for viewers using ad blockers

Wikia is not accessible if you've made further modifications. Remove the custom ad blocker rule(s) and the page will load as expected.
Background
Did you say starfish trainer? To begin with the Ulu Watus thought it was a joke but in the end they had to face facts: Taigo does indeed know the secret language of the starfish and what is more he knows how to transform these peaceful creatures into fearsome fighters. Now all they need to do is find a use for them…
Card Artwork
LV 1.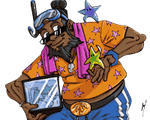 LV 2.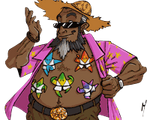 Full Artwork